Bloomery Decor x Loomwell collab

Bloomery Decor's collaboration with Loomwell introduces a wallpaper collection drawing inspiration from rustic florals and the cozy charm of cottage life. This fusion of nature-inspired designs and cottage-core aesthetics aims to bring the serenity of rural life to contemporary interiors. Delicate floral motifs evoke nostalgia for simpler times, while rustic influences infuse warmth and whimsy. The result is a collection that transforms living spaces into tranquil retreats, celebrating the timeless beauty of nature in a modern context.


Feminine and vintage designs created to elevate your brand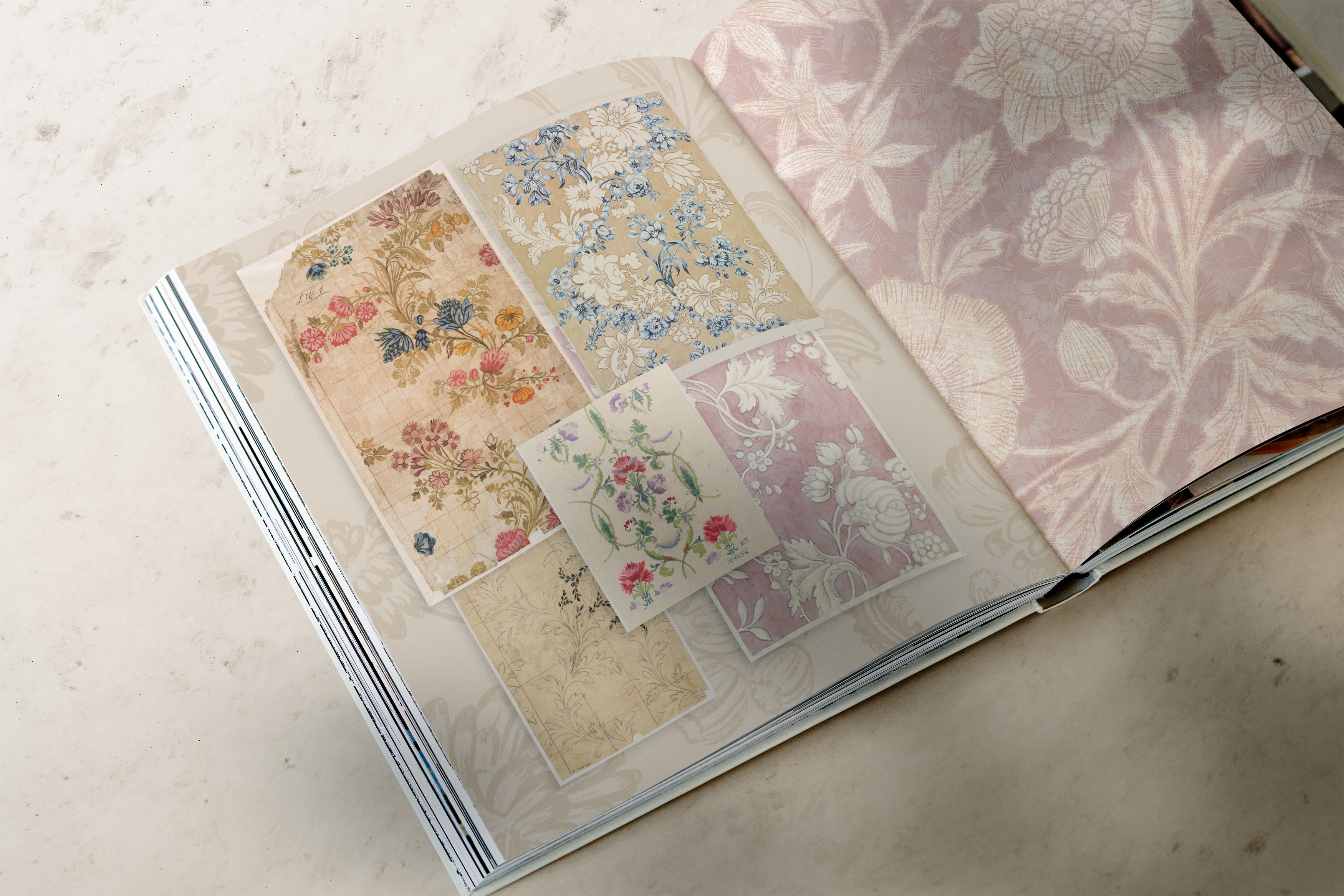 Make your collection stand out with unique designs
FASHION | HOME | STATIONERY

Bloomery Prints creative studio specialises in unique surface pattern design for womenswear, swimwear, interior and stationery brands.
Enter the print shop on the Patterncloud and discover how original and innovative prints can help you create inspiring collections your customers will love !


Unique artwork for your products
Looking for artwork and prints to enhance your homeware, fashion or stationery brand?
Request the latest print catalogue and discover a wide range of unique designs available for both sale and licensing.
Shop exclusive patterns
Whether you're looking for hand-painted florals, paisley motifs, watercolour botanicals, digital collages or abstract artwork, the print library is updated weekly with a collection of seamless and ready-to-use patterns infused with a vintage and bohemian style.

Save time on design and shop from an inspiring range of fresh and unique Exclusive and Non-Exclusive prints, created to boost your brand story!
Freelance design & custom work
Relying on 20+ years of industry expertise, I can help you with a range of design services, from creative direction to commissioned artwork and repeat patterns. Inspired by your brief and Bloomery Print's signature style, I create unique and on-trend designs fitting your requirements, time line and budget.
Art licensing & collaborations
Are you looking for high end prints for your brand or interior design project? Bloomery Prints can be applied on a great variety of apparel, home decor and wallpaper products to boost your brand.
Get in touch to learn more about licensing and collaborations.
Shop fabric & wallpaper
Bloomery Prints are available to purchase on fabric, wallpaper, apparel and homewares with selected retailers worldwide.
Discover and shop sustainably created textiles and interior products, designed to bring serernity and joy into your home!


Get in the know
Join the mailinglist and be the first to receive updates when new prints and collections are released